506 N. Armenia Ave. Tampa FL 33609 | 813-870-3100
Thought for the Day:
Bankruptcy related insights and information
Thought for the Day Archives: 2005-2009 | 2010 | 2011 | 2012 | 2013 | 2014 | 2015 | 2016 | 2017 | 2018 | 2019
2/25/2020
While bankruptcy law sets out a list of exemptions, ie property debtors are allowed to keep when they file bankruptcy, states can opt out, and set their own list of property exempt. However, the law also says that you cannot use the exemptions from where the case is filed if the debtor has not resided in the state for 2 years, and must use the exemptions of the state where the debtors resided for the 6 months prior to that 2 years. To make things more complicated, many states do not allow nonresidents to use their exemptions, in which case debtors can once again use the exemptions in the federal bankruptcy law. An Idaho court was faced with the issue of Maryland exemptions which permitted nonresidents to use personal property exemptions, but not real property exemptions; and indicated in that case debtors could not use the federal exemptions, but were instead left with no exemption for their real property.
2/24/2020
NY court holds that prepetition property tax sales can be undone in chapter 13 when credit from sale is substantially less than value of property.
2/20/2020
Understanding what bankruptcy is, how it impacts your finances and the advantages and disadvantages can help you survive and recover from this financial shakeup. 
2/19/2020
Having the right plan can help you recover from bankruptcy quickly.
2/17/2020
Damage to rental property can lead to a nondischargeability judgment under §523(a)(6) for willful and malicious injury. Also, a warning of what can happen when you get a bad housemate.
2/17/2020
A Pennsylvania debtor attorney was recently sanctioned for copying schedules (list of assets, debts, etc) from prior case in new case filed 16 months later. In the case In re Thomas, Case #18-17430-ELF, 2020 Bankr. LEXIS 396 (Bankr. E.D. Pennsylvania, 13 February 2020) the debtor's attorney filed nearly identical schedules showing same amounts of cash on hand, same bank balances, same amounts owed creditors, and same income and expenses in the case filed 16 months ago. The court found this violated the attorney's duty to make reasonable inquiry into the accuracy of the schedules, and sanctioned the attorney by 1) prohibiting any fees in the case, 2) requiring the attorney to pay $1,000 to the trustee, and 3) referring the matter to the US Trustee for possible further disciplinary proceedings.
While this is an extreme case, it is far too common to see counsel that do not take the time to explain the requirements to clients, to review all documents filed with the clients, and to undertake some independent review to attempt to insure the accuracy of the documents filed with the court. As these are filed under penalty of perjury, it is very important clients know they need to be accurate. I spend about an hour on the appointment where the schedules are signed, and spend significant time with clients before this understanding their situation and review income, assets, and debts.
2/13/2020
Are you facing a mountain of debt and not making any progress surmounting it? Bankruptcy may be the tool you need to get over the hump.
2/12/2020
Before taking the big leap into bankruptcy, consult a bankruptcy attorney and learn the facts about how credit scores treat bankruptcy. You just may be able to minimize the damage and get a jump on re-establishing your credit after filing.
1/25/2020
New debt limits on farm/ranch/fisherman bankruptcies helping.
1/23/2020
A U.S. bankruptcy judge in New York ruled that a Navy veteran can discharge their student loans in bankruptcy, raising questions of whether the decision is unique to the circumstances of the case, or whether it points to a shift in how bankruptcy judges are thinking about student debt.
1/22/2020
Chapter 13 is a form of bankruptcy in which a debtor's finances are reorganized and a plan is developed for the debtor to repay their loans in a set period of time. It is the second most common bankruptcy, behind only Chapter 7.
1/16/2020
Chapter 7 bankruptcy is a way for Americans down on their financial luck to sell off assets and have specific debts discharged by a bankruptcy court.
1/14/2020
Bankruptcy isn't life ending. For some, it ended up being little more than a bump in the road of an otherwise successful life.
1/12/2020
Important case on duties of debtor's counsel and Judges regarding reaffirmations in chapter 7. Reaffirmation likely hurts credit score, counsel must see if budget is realistic in deciding whether to sign best interest cert to avoid 9011 violation.
1/12/2020
Judge Covington affirms Judge Colton's rejection of vicarious liability §523(a)(6) slander charge for Casey Anthony's statements made by her counsel, finding that Anthony did not specifically authorize such statements. Kronk v Anthony, 2020 US Dist Lexis 2784, case #8:19-cv-674-T-33 (M.D. Fla. 7 January 2020).
1/9/2020
After a bankruptcy filing, it's important for seniors to focus on the fundamentals of financial stability.
1/7/2020
Filing for bankruptcy is one way to stop wage garnishment. An attorney can advise on whether bankruptcy is the right choice based on your specific circumstances.
Over 25 Years in Florida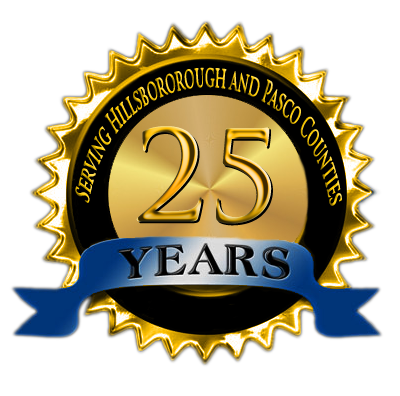 Michael Barnett has provided his services in and around Tampa, Florida covering Hillsborough, Pasco and Polk County for over 20 years.
Board Certified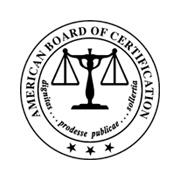 Mr. Barnett is board certified by the American Board of Certification in consumer bankruptcy law, and has been board certified since January 1993.
BBB Accredited

The BBB has determined that this business meets accreditation standards.