506 N. Armenia Ave. Tampa FL 33609 | 813-870-3100
Thought for the Day:
Bankruptcy related insights and information

Thought for the Day Archives: 2005-2009 | 2010 | 2011 | 2012 | 2013 | 2014 | 2015 | 2016

| 2017

3/11/2018

Undue hardship complaint filed 6 1/2 years after chapter 7 discharge survives motion to dismiss; court may consider new hardships after discharge in meeting Brunner test.

3/8/2018

Illinois case details confirmation requirements in farm chapter 12 case.

2/28/2018

Never try to hide assets or income in bankruptcy.

2/23/2018

4th Circuit on good faith chapter 7, including $1,000/mo entertainment expenses and exempt assets sufficient to pay creditors.

2/23/2018

Court allows setoff against CD in jointly owned with Debtor's children 




2/21/2018

Credit union slapped with debtor's fees for filing unjustified complaint on refinancing 62 days prior to chapter 7 filing.

2/21/2018

Interest not required on 100% plans even when debtor not paying all disposable income in plan.

2/20/2018

Having a debtor arrested in a courthouse during a mediation resulted in unclean hands finding against creditor resulting in dismissal of some causes of action by creditor against debtor. 

Halvorson v. Halvorson, No. 8:15-AP-01391, 2018 WL 915043 (Bankr. C.D. Cal. Feb. 14, 2018)

2/16/2018

Beware 'boiler room' bankruptcy firms.

2/8/2018

11th Circuit on relation back of complaints to motions, and summary judgment under 11 U.S.C 523(a)(6).

2/5/2018

Important ruling for chapter 12's: PACA trust interest are liens.

1/30/2018

2nd Circuit finds that mere factual inquiry to clerk's office does not violate automatic stay, even if result of inquiry is an action in violation of the stay.

1/30/2018

11th Circuit affirms dismissal of case based on pro se debtor not satisfying trustee's statements of deficiencies prior to confirmation, without any formal objection by trustee and without separate hearing or motion to dismiss.

In re: MARTHA E. ECHEVERRY, Debtor. MARTHA E. ECHEVERRY, Plaintiff-Appellant, v. ROBIN R. WEINER, Defendant-Appellee., No. 17-12722, 2018 WL 509307, (11th Cir. Jan. 23, 2018). Possibly evidentiary issues: ie no transcript of confirmation hearing designated on appeal and did not reply to Trustee's brief.

1/22/2018

How to choose an attorney to represent you? 

1. Find an attorney who is experienced in the field of law. I have been practicing consumer bankruptcy law since 1988. Bankruptcy, and bankruptcy appeals is the only area of law I work in. I was a partner at Isaak and Barnett until 1992 when I opened my own firm.

2. Find an attorney recognized for his work in the field. I have been board certified in consumer bankruptcy law ince 1993, by the American Board of Certification. I have written an extensive analysis of the current version of the law which was linked on a national bankruptcy website, and have co-authored a book on bankruptcy appeals. 

3. Find an attorney who personally handles the case. At some firms you may see one attorney for the initial meeting then have one or more other attorneys, often with less experience, handling your case. I am the only attorney at the firm, and personally handle every case.

4. Find an attorney who will take the time both to fully understand your situation, and explain your options in language you understand. I schedule each new client appointment for at least an hour, and go over your financial situation in detail. I have a free consultation, so you can meet with me without incurring additional costs.

Bankruptcy is an important decision, as is which attorney you hire to represent you. It may be a good idea to meet with 2 or 3 different attorneys, see which one takes the time to understand you situation and explain your options. 

Call today to set a free consultation to discuss your options with us. Main office Tampa 506 N Armenia Ave., Tampa 813 870-3100. Appointments also available 38100 Meridian Ave., Dade City 352 521-0190

1/12/2018

1/5/2018

New bankruptcy scheme called 'hijacking' where 3rd party transfers deed to debtor in bankruptcy to stop foreclosure sale, debtor may not even know about it. 
In re: Elizabeth Vazquez, Debtor(s)., No. 2:16-BK-10699-NB, 2017 WL 6759067 (Bankr. C.D. Cal. Dec. 29, 2017)

1/2/2018

Debt limits may not be absolute ground for dismissal/conversion of chapter 13. Court denied trustee's request to dismiss when primary debt was student loans.
Over 25 Years in Florida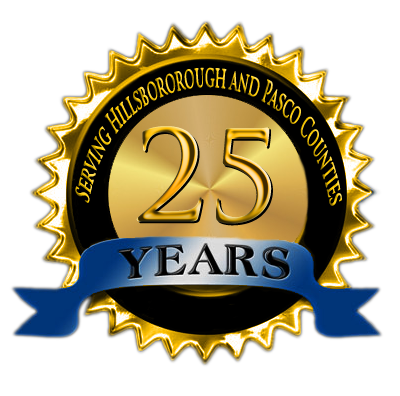 Michael Barnett has provided his services in and around Tampa, Florida covering Hillsborough, Pasco and Polk County for over 20 years.
Board Certified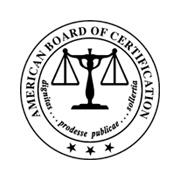 Mr. Barnett is board certified by the American Board of Certification in consumer bankruptcy law, and has been board certified since January 1993.
BBB Accredited

The BBB has determined that this business meets accreditation standards.